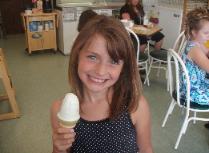 Along with custom wood floors, we also install engineered flooring. What is engineered you ask?


Engineered hardwood flooring is a type of floor that has been created from several wood plies - or layers. (Unlike solid hardwood floors which are made from one piece of wood.) Engineered wood floors are still considered "hardwood," but they are built in layers of hardwood. That difference in construction is what determines how engineered wood flooring performs. Layered construction is more stable than solid wood, and it's also less susceptible to shrinking and expanding. Like all hardwood floors, engineered hardwood flooring comes in a wide variety of wood species, stains and surface treatments.


Installations of engineered or laminate flooring are for areas where solid wood floors are not recommended such as basements and over concrete. The installation process may include floating the floor over a thin padding then connecting the flooring together or using adhesive to glue the flooring to the concrete.


The installation will be discussed before hand so you can be confident and comfortable in your choice. Whether it is a traditional install or an extravagant design, you will not be subjected to "pressure sales" when it comes to your choice.


Unsure on what to do? What its going to look like?
Click here
to use the 'Design A Room' feature at the National Wood Flooring Association website.


We can provide carpet and tile floor removal and disposal, set up delivery of flooring, and the installation of your new flooring. Repair can be done as well.