Wood Floor CT, Dustless Floor Sanding, Wood Floor Sanding, Floor Sanding, Floor Refinishing, Wood Floor Refinishing, Floor Sanding CT, Wood Floors CT, Dustless Floor Refinishing, Wood Floor Conn, Wood Floor Installation, Floor Installation, Oak Floor Installation, Prefinished Installation, Prefinished Floors
Wood Floor CT, Dustless Floor Sanding, Wood Floor Sanding, Floor Sanding, Floor Refinishing, Wood Floor Refinishing, Floor Sanding CT, Wood Floors CT, Dustless Floor Refinishing, Wood Floor Conn, Wood Floor Installation, Floor Installation, Oak Floor Installation, Prefinished Installation, Prefinished Floors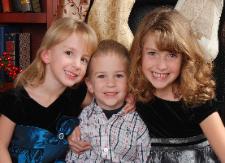 Tony and Shelley Cuomo are the owners of A&S Wood Floors. We have been a family owned business for approximately 15 years, priding ourselves in providing the customer personal attention. Servicing Fairfield County and Central Connecticut. We have made many families comfortable and happy in choosing us as their flooring contractor.


Being a NWFA member, we are always increasing our knowledge of the industry. We are trained to a higher standard through the NWFA. This makes us one the "go to" companies when other companies need questions answered.


We offer prefinished, unfinished, and exotic flooring to you at very competitive prices. Along with flooring, we supply cleaning products, wood vents, and the latest in design options. We will work with you designing your new floor for you to enjoy for years. Different from ordering floors from one of the big box stores, we will visit you at your home and discuss with you your best options.


Along with our sales and installations, we offer the latest technology in dust containment systems, other wise known as dustless sanding. All of our sanding equipment is attached to the system providing a virtually dust free home. Our system is different than others because it does not reuse the filtered air. Whether you are remodeling or building your custom home, our hardwood products and services can provide elegant charm and enhance your home decor.


Thank you for visiting our site, we are glad that you are here.

Wood Floor CT, Dustless Floor Sanding, Wood Floor Sanding, Floor Sanding, Floor Refinishing, Wood Floor Refinishing, Floor Sanding CT, Wood Floors CT, Dustless Floor Refinishing, Wood Floor Conn, Wood Floor Installation, Floor Installation, Oak Floor Installation, Prefinished Installation, Prefinished Floors